Investor Directory
The Economic Development Corporation of Sarasota County is a team of engaged public and private leaders committed to being the catalyst for a sustainable, globally competitive, vibrant economy.
Kerkering, Barberio & Co.
Advertising, Public Relations and Marketing
Alpha Omega Communications
Knight Strategic Communications
Architecture, Engineering and Planning
Shumaker, Loop & Kendrick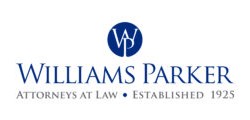 Williams Parker Attorneys at Law
Construction, Building Materials and Service Providers
Gator Grading & Paving, LLC
Halfacre Construction Company
Willis A. Smith Construction, Inc.
Ringling College of Art and Design
School Board of Sarasota County – Suncoast
State College of Florida Manatee-Sarasota
UF Innovation Station Sarasota County
PNC Financial Services Group
Lakewood Ranch Medical Center
Sarasota Memorial Health Care System
Universal Insurance Managers, Inc
Become an Investor
Contact the EDC team to begin.
Mullet's Aluminum Products, Inc.
Nonprofit and Trade Organizations
Community Foundation of Sarasota County
Gulf Coast Community Foundation
Realtor Association of Sarasota and Manatee
Become an Investor
Contact the EDC team to begin.
Real Estate & Property Management
Benderson Development Company, LLC
Hembree & Associates, Inc.
Ian Black Real Estate, LLC
Lakewood Ranch Commercial Realty
Michael Saunders & Company
Premier Sotheby's International Realty
Taubman – The Mall at UTC
Residential Service Providers
Wright Way Emergency Services
S-One Holdings Corporation
Travel, Lodging and Leisure
Marie Selby Botanical Gardens
North Port Area Chamber of Commerce
Sarasota Bradenton International Airport
The Ritz-Carlton, Sarasota
Florida Power & Light Company
Workforce Service Providers
Management Advisory Group, LLC
MIDFLORIDA Credit Union has announced the opening of its Sarasota branch located at 544 S....