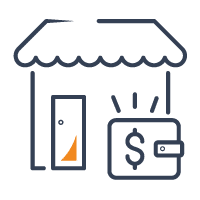 Whether you are relocating a headquarters or growing a company on the Suncoast, our team connects you with the opportunities to thrive in a place you love.
Sarasota County by the numbers
#1 City
To Launch a Small Business
Through powerful economic development programs and an expanding workforce, Sarasota County continues to be a great place for some of the nation's fastest-growing industries.
Get the latest EDC news delivered straight to your inbox.
This resource is intended to guide companies through the landscape of business assistance that exists in Sarasota County. There are a myriad of organizations whose core missions are to help businesses grow.
Invest in Sarasota County
The EDC of Sarasota County diversifies our local economy and helps create jobs for Floridians. Investing in the EDC empowers us to grow our economy and attract more business to our region.
  Dear Sarasota County EDC Board Members, Investors, Community Partners, and Friends, We hope you...