Welcome to Sarasota County
Whether you are relocating a headquarters or growing a company on the Suncoast, our team connects you with the opportunities to thrive in a place you love.
Sarasota by the numbers
#1 City
To Launch a Small Business
Industries
Through powerful economic incentives and an expanding workforce, Sarasota County continues to be a great place for some of the nation's fastest-growing industries.
Expand Your Business
The EDC helps Sarasota County businesses expand their operations with custom-fit services free of charge.
Get Business Assistance
Relocate to Sarasota County
Quality of life, access to markets, and a qualified workforce are just the beginning. We're a dynamic business center in a coastal paradise.
Get Site Selection Info
Tools & Resources
The EDC gives businesses the resources they need to create new possibilities. Get up-to-date information on available properties in Sarasota County as well as helpful publications and opportunities to grow your network.
Explore Our Resources
Events
See all events
Innovation by Creative Design Award
The EDC of Sarasota County and Ringling College of Art and Design are pleased to collaborate for the Fifth Annual Ringling College Innovation by Creative Design Award. This award recognizes a business for an innovative product or service that demonstrates a creative design solution and has achieved market success. Entries are judged on the quality of their design process and evidence of market success and/or business impact. Qualifications for nominations are as follows:
Self-nominations are welcome.
Nominated organization must be a profit or nonprofit business or organization located in Sarasota County.
A majority of revenues must come from outside Sarasota County.
The specific product or service of the applicant must have been developed in the last five years.
The product or service must be available in the marketplace and have demonstrated financial success.
EDC board members/staff are not eligible for nomination.
All application information must be verifiable and accurate.
Application deadline: August 9, 2019.
ACCESS APPLICATION NOW
2019 award winner will be announced at the EDC Annual Meeting and Awards Luncheon on September 12, 2019, at the Hyatt Regency Sarasota. Good luck and thank you for your participation!
Note: If you have any questions regarding the nomination form, please contact Kate Atkin at katkin@edcsarasotacounty.com or 941.309.1200 x102
Read more
Invest in Sarasota County
The EDC of Sarasota County diversifies our local economy and helps create jobs for Floridians. Investing in the EDC empowers us to grow our economy and attract more business to our region.
Become An Investor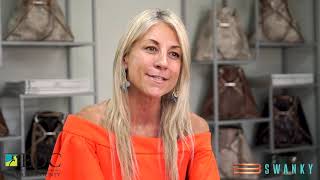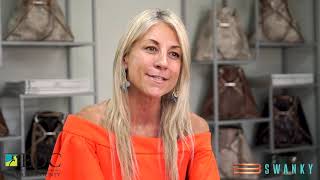 You only live once. I truly feel blessed to have found a place that is helping our company, my family and my employees to thrive while feeling you're on vacation 365 days a year.- John Weller, Co-founder FloorForce.com
Explore the Possibilities